A New Approach To Healthcare
At Curtis Chiropractic, we address the cause of your pain, not just the symptom. Call today!
A New Approach To Healthcare
At Curtis Chiropractic, we address the cause of your pain, not just the symptom. We believe that education is a big part of your success. Call today!
Welcome to Curtis Chiropractic conveniently located on South Main street in Chelsea MI. At our warm and friendly office, our team prides itself on providing our patients with an excellent experience, including terrific customer service. With positive energy emanating from our Chelsea chiropractors you'll know you've come to the right place to begin your healing and wellness journey.
Dr. Curtis takes an evidence-based approach to health care. He goes through an extremely thorough history, testing and analysis process to make sure that the appropriate care is being done for each patient. You'll always know what to expect at the office when you come in for care. Your questions and concerns will always be addressed with warmth and professionalism. Our office provides chiropractic care, massage therapy, natural supplements, digital radiography, mechanical traction, and custom orthotics. We offer same-day appointments and are open late for your convenience.
---
Welcome to Curtis Chiropractic
Chiropractic care is the practice of using spinal alignment to alleviate a wide variety of physical ailments, including muscle strain, neck pain, chronic back pain, and more. This is accomplished by adjusting the position of the spinal column to its proper shape, providing a non-invasive solution for pain relief.
---
How Can Chiropractic Care Help You?
Many people dismiss chiropractic as being something only for back pain, but chiropractic treatment can be used to treat a wide variety of physical issues, such as migraines and headaches, chronic pain, carpal tunnel, pain due to injury or muscle strain, and much more.
At Curtis Chiropractic our chiropractic team is ready to meet with you to discuss your needs. We will help to design a program that is right for you. We look forward to meeting you.
Curtis Chiropractic is currently in network with the following insurances; Medicare, BCBSM, United Healthcare, HAP, Cofinity, Aetna and Meridian Health.
LISTEN TO DOCTOR JONATHAN CURTIS ON THE LUCY ANN LANCE SHOW
HOW TO FIND A CHIROPRACTOR IN Chelsea
This guide will help you find the best chiropractic clinic in Chelsea for you. When most people in Chelsea decide they need a chiropractor, they end up doing a search and just picking someone at the top.
Being at the top of Google for the chiropractic search does not necessarily mean they are the best chiropractor for you. Follow the steps below to make sure you are picking the right chiropractor for you.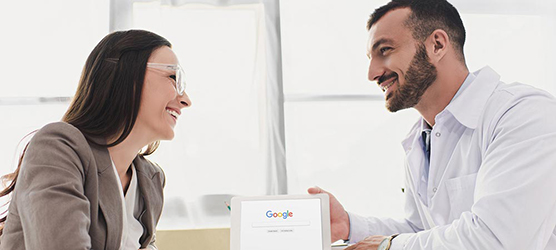 Time Needed: 5 minutes
Total Cost: USD 0.00
4 EASY STEPS TO FINDING A CHIROPRACTOR IN Chelsea
Step 1: Open up a Google search
You will want to type one of the following in the search bar:
Chiropractor Chelsea
Chiropractor 48118
Chiropractor near me
Best chiropractor in Chelsea

Step 2: Review Their Website
The best chiropractors in Chelsea put as much care into their website as they do into the rest of their office. By reviewing their website you will get a good feel for the doctor and if they are right for you.

Step 3: Check Out Their Reviews
Check out the Google Business Page of a chiropractic clinic you are thinking about visiting. It is easy for someone to say they are great, it's a different story to get other people to say great things about you.

Step 4: Give The Office A Call
Now that you have a basic understanding of what the office is about. Give them a call to make sure they fit the message that their website and GMB have been sending. You will know in a few minutes whether the office is the right one for you.